SERVPRO Uses Advanced Techniques to Clean Finished and Unfinished Surfaces on Your Lynn Home
8/28/2021 (Permalink)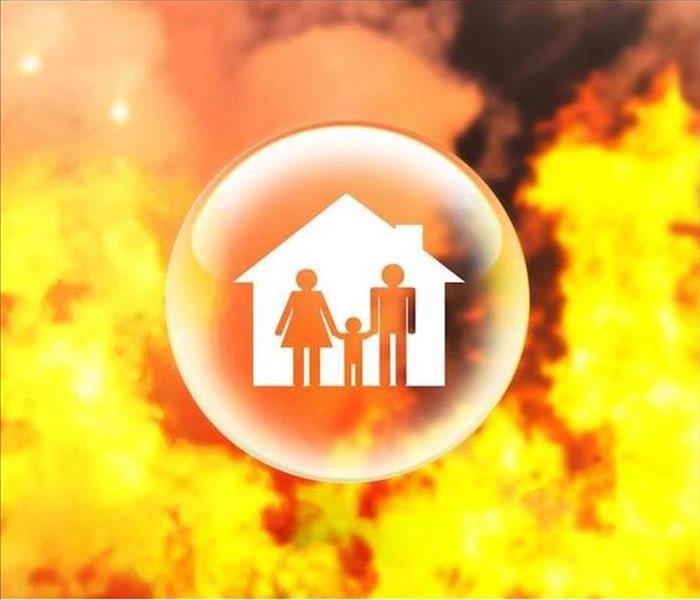 When fire damage restoration is needed, SERVPRO is the team of professionals to call. We have specialists in fire damage restoration.
Fire Damaged Walls in Your Lynn Home is a Job for SERVPRO Technicians.
When your Lynn home suffers fire damage, our SERVPRO technicians can clean the walls and ceilings to look new again. Whether it's plaster, wallpaper, or painted surfaces that you want to be restored, there are specialized techniques to do the restoration work. We use advanced equipment and appropriate cleaning solutions to get the job done right. No single cleaning procedure can be used for all surfaces, so we have to be creative in our approach.
How Do SERVPRO Technicians Choose the Most Appropriate Approach During Fire Damage Restoration in Lynn?
Depending on the extent of fire damage in your Lynn property, we may need to use various cleaning approaches. If your walls are covered with wallpaper, our SERVPRO technicians remove it if it is already charred. We then wash your walls and ceiling with water, detergent, and chemicals to remove any smoke residues. If the paint has been severely charred or damaged by heat, we remove it first using a low-pressure steam cleaner. Additionally, we do the following:
We may use the white form when cleaning the ceilings to prevent discoloration from taking place.
For smoke damage on walls, we first clean them using special chemicals and then use cleaning products with low alkalinity to not discolor your paint job.
We use microfiber pads to wash ceilings and walls since they are more effective than rags or mops.
SERVPRO of Saugus, West Lynn has all the equipment and experience to get your painted surfaces looking as good as new again. Call (978) 744-0409 today to work with reliable industry leaders.