What Are Some Crucial Fire Safety and Prevention Aspects Saugus Homeowners Need to Know?
10/27/2021 (Permalink)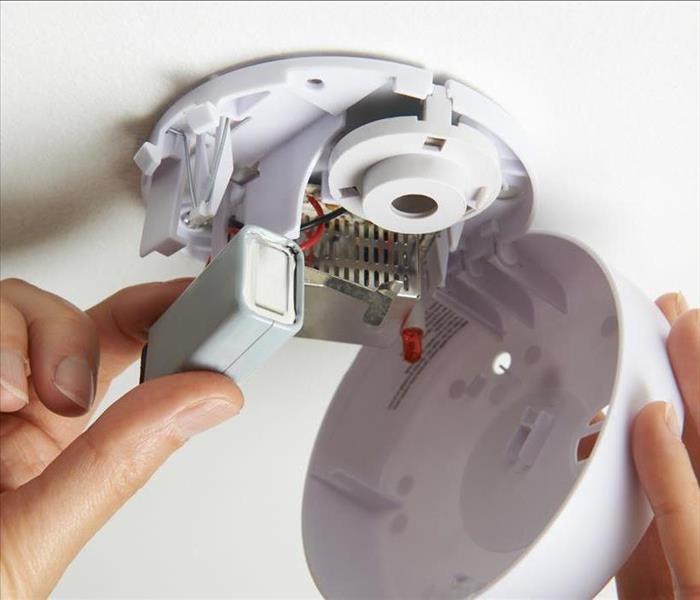 SERVPRO says checking your batteries in your smoke detectors can prevent fire damage and safety issues in your Saugus home
SERVPRO Observes Strict Safety Protocols During Restoration and Also Advises Homeowners on Prevention
No property is immune to fires since various sources, including unattended cooking, candles, and electrical faults, can spark an incident. However, appropriate fire safety and prevention practices by a homeowner can reduce the chances. If a fire has already affected your property, involving a professional during restoration can help you learn how to prevent such occurrences in the future.
The most crucial aspect of fire safety and prevention for Saugus homes is personal discipline. Most causes of fires affecting homes have some aspect of indiscipline which, if eliminated, reduce chances of such incidents occurring. SERVPRO can evaluate your property, establishing what you can do or change to improve fire safety.
Some of the basic steps that can help with fire prevention include:
Installing surge protector for your electrical appliances
Removing lint from cloth dryers
Installing smoke detectors in all rooms and checking their batteries regularly
Safety does not end with prevention. Even after your property is affected by a fire incident, you still need to take steps for your safety. For instance, when there is a significant blaze in your house, you should leave the property immediately and notify the fire department. After the fire is put out, you should involve a professional fire restorer.
Professional assistance helps protect you from the hazards posed by the renovation process. SERVPRO takes various precautions, including using PPE and clearing clutter to manage the risks at the loss site.
Safety at a fire loss site focuses on a variety of issues, including:
Harmful substances
Deodorization procedures
Work procedures
We at SERVPRO stand by our motto of We're Faster To Any Size Disaster. We promise the highest standards of professionalism during the fire damage restoration process, always keeping you in the loop, and leaving the job site clean and neat until completion of the service.
SERVPRO of Saugus, West Lynn can help you achieve fire safety and prevention goals for your home before or after an incident. Call us at (978) 744-0409.