Resolving West Lynn Mold Damage and the Underlying Causes
6/18/2022 (Permalink)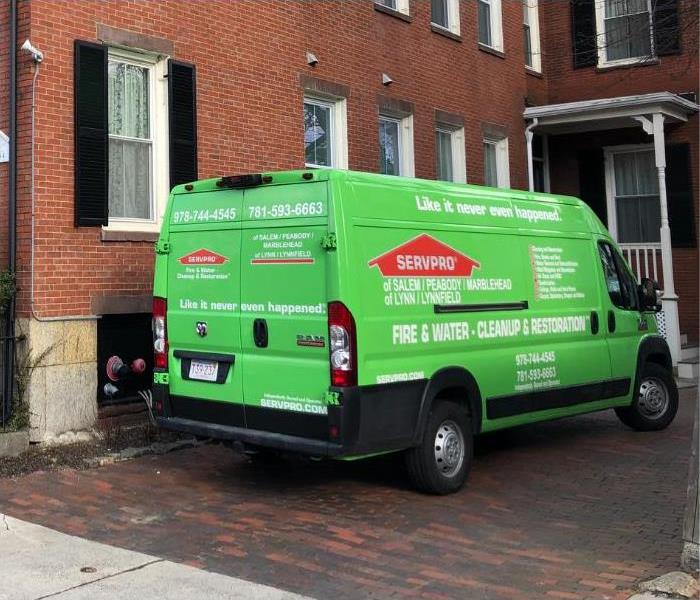 Count on SERVPRO to have the right tools and equipment to complete mold damage remediation in your West Lynn home.
Mold Damage Remediation Should Be Prompt
While more significant natural disasters could impact your home, like a water or fire loss event, many property owners misunderstand the effect of mold. These microorganisms move fast through a household and use multiple surfaces and contents as hosts. Several areas of a property are susceptible to mold development, such as:
Attics
Basements
Crawlspaces
Laundry Rooms
Bathrooms
Kitchens
Knowing where West Lynn mold damage could be found is an essential first step in tracking the progress of active development in the house and working to combat its adverse effects. We are skilled AMRT-Certified technicians accredited through the IICRC and NORMI to provide direct restoration and recovery solutions after mold gets discovered on your property.
How Likely is Mold Damage in West Lynn?
Environmental factors can make mold a more common occurrence in Essex County residences than you might think. From the marshlands near the coast to high humidity during the warmer seasons of the year, structures often contend with moisture content exceeding the necessary threshold for mold development. If you believe mold might be growing in your home or business, it is crucial to secure professional remediation services as soon as possible.
DIY Cleanup and Remediation
Many homeowners mistakenly accept wrong information found on the internet regarding the management and removal of mold. In most cases, the problem is beyond the outermost layer of affected contents, making chlorine-based products only partially effective in particular circumstances. Moreover, failure to remove the organisms entirely can lead to further structural deterioration and worsening environmental conditions.
Containment Limits Spore Activity
An early action to take when contending with active colonies moving in the building is to establish containment. Forming barriers eliminates spore circulation to new areas, allows for a staging zone to be erected, and prevents cross-contamination to undamaged residence portions. Systems get constructed of thick polyethylene sheeting and a framework that can get quickly erected when SERVPRO AMRT-Certified professionals identify the perimeter of the work area.
Remediation Strategies for Mold Damage
Removing mold colonies is an intricate process that must get conducted carefully. Failure to fully clear the organism can spread this same organism through connected and nearby organic hosts. We evaluate the impacted surfaces and determine the needed approach based on the penetration of the fungi, the affected material, and the anticipated time/cost of remediation. Options for mold removal and remediation include:
Surface cleaning
Sanding
Media blasting with sodium bicarbonate
Controlled demolition
Antimicrobial application
Lingering Effects of Mold Damage
While a couple of persistent concerns could exist after mold remediation nears completion, few have the widespread impact of harsh smells. Musty odors are a typical byproduct of mold development and must be removed to restore comfortable living conditions. We have counteractant tools like foggers to help, but hydroxyl machines and air scrubbers combine to complete this formidable task.
Full-Service Contractors for Recovery
Mold threats can often result in a need for tear-out and reconstruction. Controlled demolition is one of the final remediation measures when materials become heavily impacted, so SERVPRO must reinstall these same construction elements. We have a general license for build-back services as a full-service contractor to replace missing structural components and rebuild to original or reimagined specifications.
With West Lynn mold damage more common than homeowners might think, it is essential to have a plan to remediate active growth and restore the damage harmful organisms can cause. As leading AMRT-Certified technicians in Essex County, SERVPRO of Saugus, West Lynn professionals are ready to help whenever you might be dealing with mold threats. Call now at (978) 744-0409.