Need Fire Restoration in Your Saugus Home? Think SERVPRO
7/16/2021 (Permalink)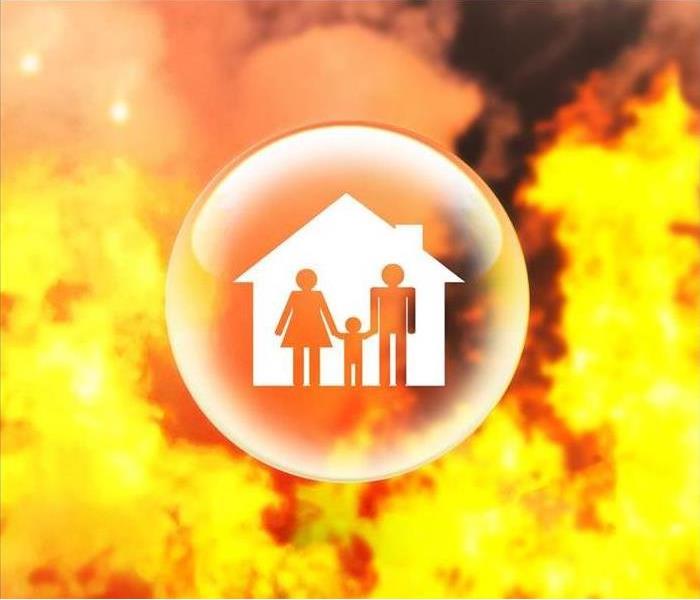 Fire can leave your property with many issues. Trust our experts to bring your home back to its original state "Like it never even happened."
SERVPRO Provides Quick and Reliable Fire Restoration Service to Saugus Homes
One of the biggest challenges in restoring fire-damaged homes is cleaning up the residue left behind by the smoke and soot. SERVPRO fire restoration experts of Saugus use a variety of techniques to remove the residue from structural components safely.
The first thing SERVPRO experts do is to identify the type of surfaces while pretesting for cleanability during fire restoration of your Saugus home. The factors determining the best cleaning method include the kind of residue, surface, and whether the surface is wet cleanable or dry cleanable. Walls and ceilings are some of the most affected surfaces by smoke damage. SERVPRO smoke remediation experts use the cleaning methods depending on whether the surfaces are painted, texture plastered, covered with acoustic tiles, or metallic tiles.
How does SERVPRO Clean Damaged Walls and Ceilings During House Fire Cleanup in Saugus?
SERVPRO technicians use three methods for cleaning in most fire and smoke damage situations in Saugus homes-
Dry Sponge Cleaning- Used for cleaning light to medium non-greasy residues. This method is also used to pre-clean the surfaces before SERVPRO techs can apply other cleaning methods.
Wet cleaning- Used to clean painted, metal, or wood walls and ceilings with heavy soot residue or light to the heavy oil-based residue.
Peroxide active cleaning- Most commonly used to clean acoustical ceilings and other porous and non-porous ceiling surfaces, especially if there is a heavy tar buildup. This method is preferred over aggressive wet cleaning in case of textured, blown ceilings as solvents in wet cleaning can dissolve the coating of these surfaces.
Call SERVPRO of Saugus, West Lynn at (978) 744-0409 for fast and efficient service any time of the day.