Professional Fire Restoration Approaches in West Lynn Homes
4/28/2022 (Permalink)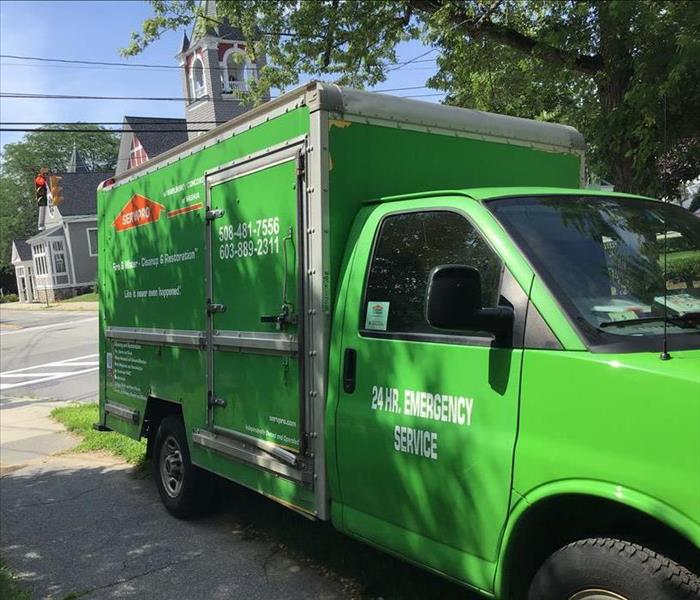 Our Green Fleet arrives fully stocked with equipment and products to restore fire damaged homes in West Lynn, "Like it never even happened."
Restoring Your West Lynn Fire Damaged Home
The damages caused by a fire can be pervasive, even if the fire may have been swiftly extinguished. Almost every item in the affected room needs to be cleaned because of smoke, odor, and soot. Smoke residues like soot permeate nearly every surface during a fire leaving harmful residues. Your West Lynn home is not safe before fire restoration, hence the need for a reliable restoration company such as SERVPRO.
Fire damage restoration in your West Lynn home should involve more than just a general clean-up. Assessing the whole house is essential to establish the more elusive impacts of fire and repair the destruction which may have occurred while putting out the fire.
Other negative effects of fire loss
Structural breaches
Water damage
Pervasive odors
Cleaning smoke residues on hard floors
After light cleaning, smoke and soot may visibly disappear. However, remnants still lurk within the floor and walls of your home, and removing them requires a deep scrub or sanding and refinishing. Soot can be a dry or an oily substance that can leave a thick layer on floors and easily stain items it lands on. It is advisable not to touch any items after a fire because you could rub in soot, causing stains.
During and after a fire, floors collect immense smoke residues as the particles which do not adhere to the walls and ceilings end up on the floor. We may have to perform two cleaning sessions for heavy smoke residues at the beginning and end of the restoration process. For hardwood floors, we scrub along the grain to avoid streaks.
Other useful cleaning tips
Changing the water constantly when cleaning multiple times
Using furniture pads before placing contents on wet surfaces
Systemic approaches such as starting at the back moving towards exits
SERVPRO of Saugus, West Lynn, provides homeowners with exceptional fire restoration services. Call us at (978) 744-0409. We're Faster To Any Size Disaster.