How Can Water Restoration Companies Protect My Saugus Home from Water Damage?
1/16/2022 (Permalink)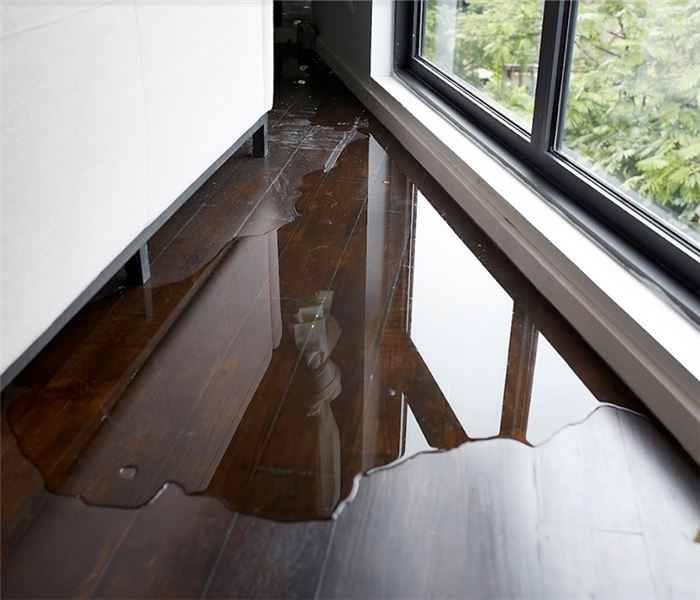 Regardless of the extent of the water damage in your home, team SERVPRO can help. Contact our certified technicians immediately after an event.
Saugus Remediation Services Find Water Issues Early and Clean Up Problems Quickly
Water-related problems are almost a certainty when you own a home in Saugus. However, the damage these troubles cause can be substantially limited by how they are handled. Water restoration companies like SERVPRO do this by finding potential issues early and resolving them as quickly as possible before major deterioration can occur.
The better Saugus water restoration companies, including SERVPRO, have all the right procedures, techniques, and equipment to prevent the worst damage from impacting your residence. Our professional inspections can usually locate leaks early before they have a chance to cause more costly issues. SERVPRO's emergency water damage services, including its swift repairing of burst pipes and ceiling leaks and rapid water clean up efforts, have often ensured that overall water damage is minimized in the houses we service.
We help limit the potential destruction a water event can cause by:
Providing homeowners with routine inspections that can locate hidden leaks early, before they can severely damage building materials and structural elements, with cutting-edge infrared cameras and moisture sensors/meters
Repairing all issues found as soon as possible so that further deterioration is prevented
Swiftly removing all puddles and large pools of standing water with industrial-strength wet vacuums/extractors to preserve the integrity of structural elements and limit airborne moisture
Scientifically drying interior air with dehumidifiers, Injectidry systems, and air movers to bring indoor moisture readings down to normal levels
Treating all impacted materials with antifungals to prevent the proliferation of mold and the development of destructive dry rot
So, whenever you need assistance dealing with a possible water issue, remember that SERVPRO of Saugus, West Lynn is one of the best water restoration companies in this region. Contact us anytime at (978) 744-0409 for help.