SERVPRO Offers Safe and Efficient Mold Removal in Saugus Establishments
7/23/2021 (Permalink)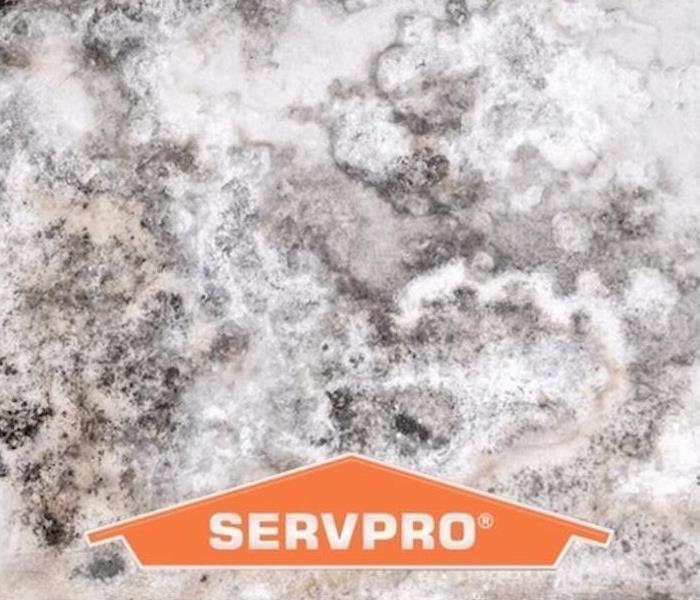 SERVPRO professionals are trained to handle every level of mold damage, Including the odors that come with it. Call us today, we are always available.
Businesses in Saugus Rely on SERVPRO for Mold Removal
The discovery of mold in a commercial space can be a disaster for your business. Not only is mold a big turn-off for your customers, but mold can cause health effects as well. SERVPRO's mold specialists can carry out mold removal from your Saugus property and work hard to help you keep the doors of your establishment open.
The method that SERVPRO techs use for mold removal from your Saugus establishment depends on the type of surface damaged. Although SERVPRO professionals can clean the non-porous surfaces in your place of business, porous material with visible mold growth often must be removed or discarded. As mold reproduces by producing microscopic airborne structures called spores, SERVPRO techs make efforts to prevent the spores from reaching the unaffected areas by establishing containment zones.
How do SERVPRO Mold Specialists Remove the Mold Contamination from Your Saugus Establishment?
Removal of contaminated material must be done with utmost care. SERVPRO technicians take all possible precautions while mold remediation from your Saugus property.
If mold damage is present on porous material such as fabric, drywall, carpeting, or insulation, SERVPRO technicians need to remove the material itself. Heavy long-duration exposure to wooden materials might compromise their structural integrity, and hence, such material needs to be removed as well.
Mold damage on a non-porous material such as glass, metals, or plastics can be removed using HEPA vacuuming or damp cleaning with a detergent solution.
Material such as wood and concrete are considered semi-porous, and mold can be removed by sanding, damp wiping, wire brushing, or other abrasive methods.
Call SERVPRO of Saugus, West Lynn, at (978) 744-0409 for any mold-related inquiry.