Can Storm Damage Restoration Help a West Lynn Property Recover?
6/24/2021 (Permalink)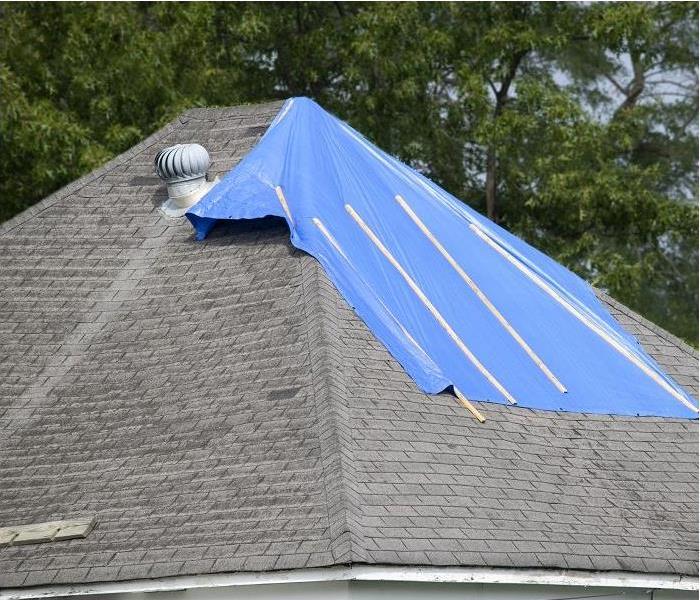 When this home incurred storm damage, SERVPRO was there We tarped the roof and completely restored the home.
SERVPRO Techs Can Handle Storm Damage Repairs and Flood Restoration in West Lynn
Not all emergency services water damage situations in West Lynn homes result from flood damage after storms. Sometimes, very little water damage is involved, and there are other reasons the home needs restoration services.
One frequently seen type of storm damage restoration SERVPRO handles in West Lynn properties involves high winds causing tree limbs to fall. When a large limb hits a rooftop or breaks a window, the combination of structural and water damage in the home can be a costly disaster if the cleanup does not begin rapidly after the event.
This type of home disaster comes with a significant amount of storm cleanup and the need for temporary repairs such as tarping a hole in a roof or over a broken window to halt any further moisture from entering the home during the restoration services. Our SERVPRO has a general contractor license #cs-114298 which means the techs can handle the cleanup and drying and the reconstruction as needed and save the homeowner the anxiety of finding and vetting someone to rebuild the damaged portion of their house.
Getting a Storm-Damaged Property Dried Professionally
Air movers and drying mats as needed
TES - Thermal Energy System
Dehumidifiers to capture and condense away water vapor

SERVPRO of Saugus, West Lynn at (978) 744-0409 is on call 24/7 to support the West Lynn community for any size or type of storm damage restoration services.