What is the Best Way to Dry a Saugus Home After Flood Damage?
6/10/2021 (Permalink)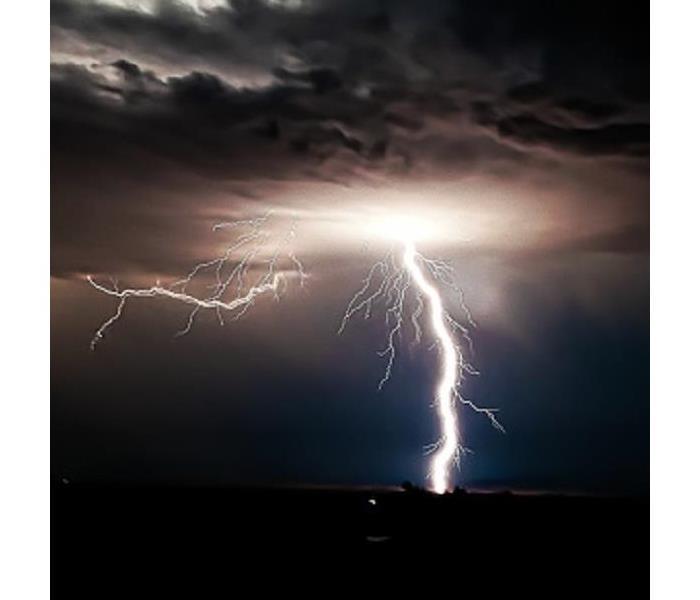 When storms strike, SERVPRO is ready. We can quickly mobilize to remove unwanted water from your home.
SERVPRO Can Perform Flood Restoration in Saugus Properties
Not all flood restoration jobs occurred in Saugus homes due to flash floods or roof damage from high winds. Sometimes simple human error such as leaving a window open can cause significant water damage within a structure.
SERVPRO techs cleaned up flood damage in a Saugus home after a window was left open during intense storms. When this happens in an upstairs room, the water damage within the house can be even more significant as the incoming water migrates throughout the property. The act of water entering through a window will wet down the sill, wall underneath, and carpet in front of the window. As the storm blows in more moisture, the carpet will continue to get saturated, and eventually, the liquid will flow through the pad into the subfloor and affect the floor below. Most consumers do not have the tools on hand to deal with this type of water cleanup, which is why handing off the restoration process to SERVPRO ensures the best outcome through the use of their professional extraction and drying equipment.
SERVPRO Flood Restoration Actions
Removal of ruined building materials
Monitoring drying with moisture meters and thermal cameras
Attaining moisture content levels for complete drying
SERVPRO of Saugus, West Lynn at (978) 744-0409 is available 24/7 to handle flood damage restoration services for local Saugus properties.