Should Saugus Homeowners Cleanup Floodwaters?
3/22/2021 (Permalink)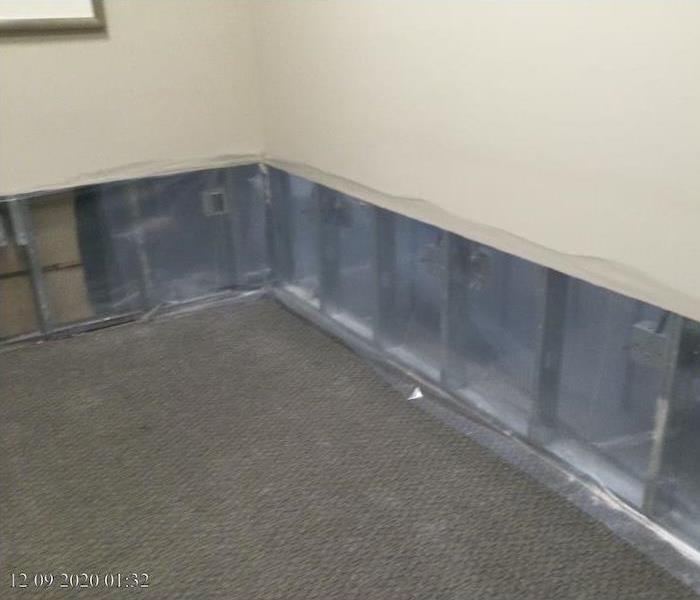 Flood damage restoration is a job for SERVPRO. Their IICRC certified technicians are trained and experienced.
If you have flood damage hiring the professionals at SERVPRO is the wise thing to do
Floodwaters can cause a significant amount of damage to homes. One of the biggest problems is the long list of contaminants that can be in the water. Trained water restoration technicians (WRT) are what is needed to ensure reliable, safe cleanup.
What Happens When SERVPRO Arrives?
When we arrive, we thoroughly assess your home to determine the extent of the damage. We then formulate a plan of action to remove the flood water in your Saugus home and begin restoration. When dealing with floodwaters, safety hazards are always a concern. We take the necessary precautions when we begin. Here are some of the steps we take to make sure everything gets done efficiently and safely:
Check the home for electrical hazards
Put ground-fault circuit interrupters (GFC) on specific electrical equipment
Look for hidden moisture pockets to prevent mold
Perform floodwater testing to determine the contaminant level
Wear the correct PPE
Sanitize and disinfect surfaces with antimicrobial agents
Floodwater is not something you should try to clean up on your own. At SERVPRO, we understand the risks and have the expertise and equipment to mitigate the flood damage. Our goal is to leave your home, "Like it never even happened."
Contact SERVPRO of Saugus, West Lynn, for professional flood damage cleanup. You can reach us at (978) 744-0409.