Flooding Can Bring Saugus Businesses to a Halt
5/27/2021 (Permalink)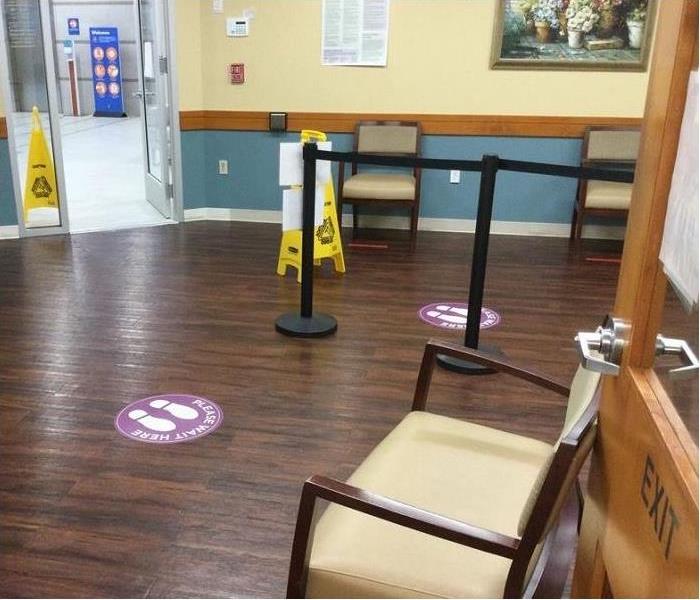 Flood water not only damages your building, but can contain contaminants. SERVPRO is equipped to safely remove the water.
SERVPRO Provides Flood Damage Services to Saugus Businesses to Help Them Get Back to Business
Floodwater is highly contaminated. It can contain toxic chemicals, bacteria, and debris that should only be dealt with by a professional flood restoration company. To ensure your business is properly cleaned and restored, let SERVPRO handle the flood damage.
Contaminated Water Emergency Service Procedures
When flood damage strikes Saugus, businesses are at risk. The building and the content may come in contact with floodwater. Our technicians understand the risks and begin flood cleanup when they arrive. Safety is the first concern, and we take the following steps:
Eliminate safety hazards from the job.
Immediately disinfect surfaces with an EPA-registered disinfectant.
Set up containment if needed.
Remove standing silt and debris.
Determine what can be decontaminated and restored and what cannot.
Remove and dispose of carpet and padding if contaminated.
Pressure wash structural components as needed. Disinfect again.
Remove materials as necessary to decontaminate the building.
Clean and dry interior walls.
Repeat disinfecting as needed.
Remove and dispose of final debris and wastewater.
Dry the premises and content.
SERVPRO follows the strictest guidelines when dealing with contaminated water. We work with you to ensure everything is restored to preloss condition whenever possible. If we need to, we pack out the contents and move them to our warehouse for cleaning and restoration.
You can trust us to provide the emergency services, water damage mitigation you need to get your business up and running. Contact SERVPRO of Saugus, West Lynn at (978) 744-0409 for professional water damage repairs and water removal services.